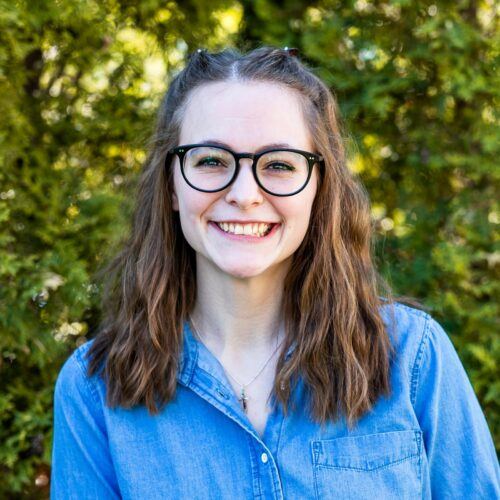 Allie studied at the University of Minnesota-Duluth and earned a degree in Criminology, and minors in both Psychology and Political Science. Allie's main research focus in college was bullying and cyberbullying research, where she and her professor published a piece on the adverse effects of bullying and cyberbullying in high school students, and how this impacts their likelihood to commit crimes in their early teen years.  
After graduating, Allie served as a corrections officer in the community, working with vulnerable adults in the criminal justice system and reintegrating them back into society. During her role, she predominately worked as a corrections officer on the women's unit, working with residents individually and collectively to create a healthy environment, assisting these women in skill-building and positive habits to successfully transition outside of the agency. 
Allie currently works as a Forensic Interviewer and Trainer at First Witness Child Advocacy Center (CAC) where she provides neutrally sound forensic interviews to children, adolescents, and vulnerable adults who allege abuse. She also serves as the Carlton County Multidisciplinary Team Facilitator. Before becoming a Forensic Interviewer, Allie served as a Family Advocate and Trainer at First Witness CAC in supporting families through the investigative process. Throughout her career at First Witness CAC, Allie has also conducted and presented multiple national trainings in the agency's advocacy perspective. 
When not working, Allie enjoys spending time with her family and friends, rollerblading, and travelling to Wisconsin for cheese tours.