About Forensic Interview Training
First Witness ChildFirst® Forensic Interview training is designed for investigative teams of law enforcement officers, social workers, prosecutors, child protection attorneys, and forensic interviewers.
Students receive training on the ChildFirst® Forensic Interview Protocol which includes child development, memory and suggestibility, testifying in court, legal issues, and preparing children for court. This training incorporates lecture and discussion, review of electronically recorded interviews, skill-building exercises, and an interview practicum.
Advanced Forensic Interview topics are also available:
To register for First Witness ChildFirst® Forensic Interview training:
If you ARE from a ChildFirst® State (AK, AR, CT, DE, GA, IL, IN, KS, MD, MN, MO, MS, NJ, NC, OH, OK, PA, SC, VA, WV)
ChildFirst® states reserve the right to train their residents. If you wish to attend the First Witness ChildFirst® Forensic Interview training with us, Zero Abuse Project (ZAP) will need to grant permission. This process can take up to a week, but it's easy, and we will help.
To begin registration;
1. Complete and submit the online registration form.
2. You will receive a confirmation of registration email.
3. First Witness Child Advocacy Center (CAC) will follow up with the correct authorizing agents to approve or decline your attendance.
4. You will receive an email confirmation of training approval or rejection.
If you are NOT from a ChildFirst® State (AL, AZ, CA, CO, DE, FL, HI, ID, IA, KY, LA, ME, MA, MI, MT, NE, NV, NH, NM, NY, ND, OR, RI, SD, TN, TX, UT, VT, WA, WI, WY)
The ChildFirst® Forensic Interview Protocol is still for you! Even if your team has been trained in different protocols, we provide further training in one of the very best interview protocols. ChildFirst® is one of a few National Children's Alliance (NCA) accredited protocols, and First Witness CAC offers ongoing technical assistance to participants following completion of the training. With the ChildFirst® protocol, you or your staff will be able to screen for multiple forms of maltreatment. This protocol is also excellent for professionals that conduct a limited amount of interviews as it is highly adaptable and easy to learn. ChildFirst® specializes in bringing the latest and best research-backed forensic interviewing techniques to professionals.
Continuing Education Credits
P.O.S.T. and C.L.E. credits are available for Minnesota participants. For other states, with some notice, we will do our best to help you obtain pre-approved credits before you attend.
DHS Scholarship Eligibility
Scholarships are available for county, tribes, and other local professionals responsible for child maltreatment investigations and prosecutions in the State of Minnesota. When selecting from our payment options, choose "I am applying for a Minnesota Dept. of Health and Human Services (DHS) Scholarship." Recipients are responsible for any other costs of attending this training, including travel, lodging, and meals. Scholarships are provided through the Minnesota Department of Human Services using state and federal funds provided through a Children's Justice Act grant from the U.S. Department of Health and Human Services.
We will notify you following registration whether or not you will receive a scholarship.
The ChildFirst® Forensic Interview Protocol brings the field into the classroom, enhancing the education of front-line child abuse response professionals. This training… Learn More
December 4–8, 2023
Format: In-Person
Meet Your Forensic Interview Trainers!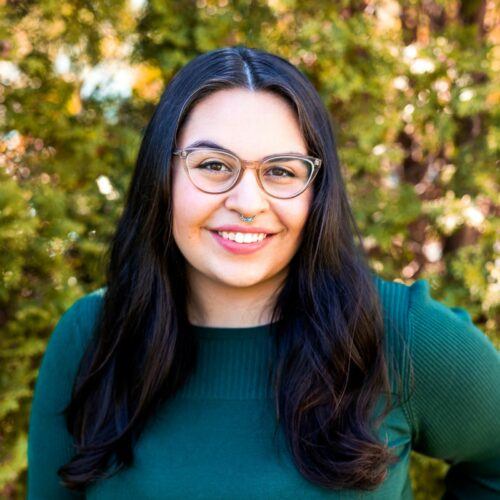 MDT & Forensic Program Director and Cultural Equity Specialist
tjaramillo@firstwitness.org