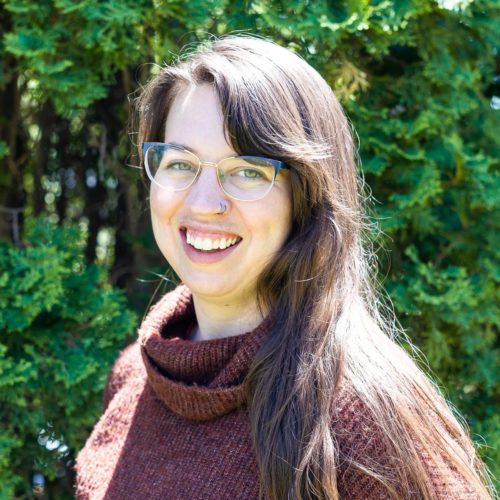 Madeline is a non-profit administrator and enthusiastic community member who is dedicated to supporting organizations who make a difference in the communities they serve. Madeline joined First Witness Child Advocacy Center (CAC) in May 2022 as the Training Coordinator, and is excited to take the helm of the CAC's nationally recognized training program. As the Training Coordinator, Madeline is responsible for the coordination and administration of the CAC's national training program, working with the trainers as they present to regional and national teams, and marketing trainings to CACs and organizations across the country.
Madeline most recently worked at Barr Engineering Company, where she was a member of the Diversity, Equity, and Inclusion employee resource group, and has spent time at non-profits and theatres across the United States. She is currently a board member and Treasurer of the Duluth Community Garden Program, a member of the 22-23 cohort of GiveMN's Raise MN Fundraising program, and a small business owner. Madeline received her bachelor's degree from the University of Minnesota, Morris in Sociology, Theatre Arts, and German with Honors.
Outside of work, Madeline spends lots of time in her organic vegetable garden, knitting, and making soap.