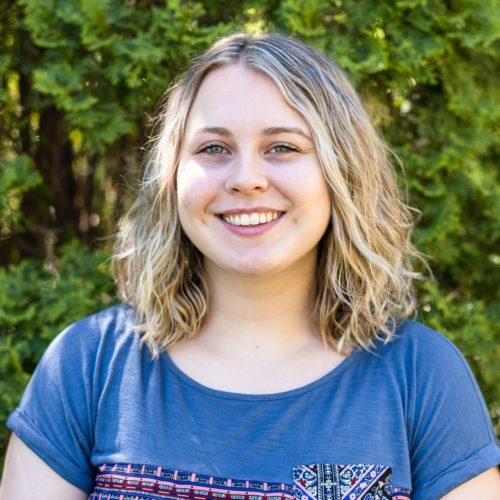 Kaylee works as a Forensic Interviewer and Trainer where she provides neutrally sound forensic interviews to children, adolescents, and vulnerable adults who allege abuse, and trains other professionals in ChildFirst® protocol training. She also serves as the Carlton County Multidisciplinary Team Facilitator. Prior to being a Forensic Interviewer and Trainer, she worked as the Operations Coordinator for First Witness Child Advocacy Center (CAC). 
Before First Witness CAC, Kaylee received a bachelor's degree in Biology, Society, and Environment along with minors in Sustainability Studies and Spanish Studies from the University of Minnesota-Twin Cities (UMN). While attending college, she was the President for the To Write Love On Her Arms (TWLOHA) UMN Chapter and an Officer for the Students for Sustainability club. She worked a variety of jobs before coming to First Witness CAC, but her favorites always included working with children.  
Kaylee serves on the Duluth Nonbinary, Queer, Trans, Two Spirit, Lesbian, Gay, Bisexual, Intersex, & Asexual (NQT2SLGBIA) Commission. She enjoys working with others on the NQT2SLGBIA Commission in order to foster a welcoming and uplifting environment for the NQT2SLGBIA Duluth community. When Kaylee isn't working, she enjoys hiking, camping, reading, playing video games, Zumba, and occasionally swimming with sharks.