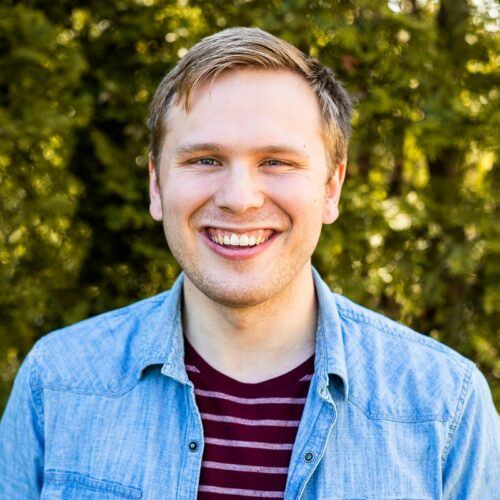 Ryan is a Family Advocate and Trainer who works directly with children and families who come to First Witness Child Advocacy Center (CAC). Through his work with families, he provides resources and connections to support-networks, assistance going through court processes, and answers to any questions or concerns, all while walking alongside those who need a supportive person. Ryan also helps facilitate our Resiliency Education and Advocacy Creating Healing (REACH) Support Groups that is offered to caregivers and their children that have come through First Witness CAC. In addition to his advocacy role, Ryan helps facilitate and present community education and trainings. Through First Witness' Safe and Strong Child© Body Safety Curriculum in K-6 classrooms in Duluth, Carlton County, and Lake County, our Safe and Strong Community Mandated Reporter training, and our First Witness Training for Advocates Working with a CAC that is provided to other child advocacy centers and agencies nationally and statewide, Ryan helps present key information on child abuse prevention and how to be an advocate.
Before his time at First Witness CAC, Ryan studied Psychology at the University of Minnesota-Duluth (UMD). While working towards his degree, Ryan provided care to the elderly population and their families in the Northland area. While attending UMD, Ryan also spent time working with the Conflict Resolution Center in Duluth and attained his Qualified Neutral Status under Rule 114 of the Minnesota Supreme Court. Ryan graduated from UMD with his Bachelors of Applied Science in Psychology and found his place serving families and local communities at First Witness CAC.
When he is not working, Ryan enjoys exploring local restaurants with his partner, spending time up the North Shore of Lake Superior, and providing pictures to folks as a freelance photographer.