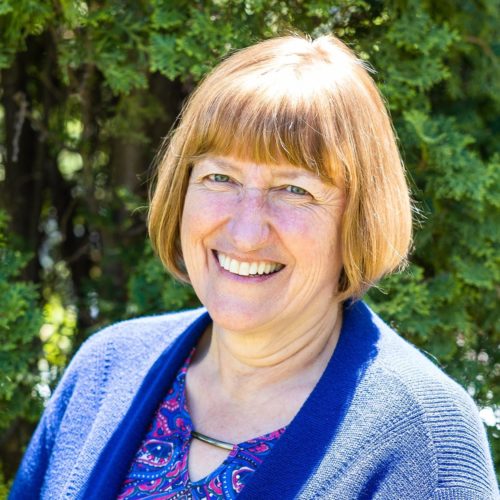 Sue joined First Witness in March of 2022 as the Donor Engagement Coordinator. She was very involved in the original fund development of The First Witness organization 30 years ago as a longtime member of the Junior League of Duluth.  
Sue was born and raised in Duluth attending K-12 local schools. She earned her Bachelor of Arts degree from Principia College, a small liberal arts college, with majors in Business Administration and Marketing.  
Following college she assumed the ownership of Twig Lumber in the Duluth area and rebuilt a declining lumber yard serving the retail and contracting trade. Seeing a market for a large modern kitchen and bath design studio/showroom she built Designer Kitchens and Baths as an addition to the lumber yard, later moving the business to the Plaza in east Duluth. She successfully marketed the studio, spending the majority of her career with her own studio as well designing for other studios.  
She is looking forward to being part of the team for the Restoring Hope Capital Campaign.