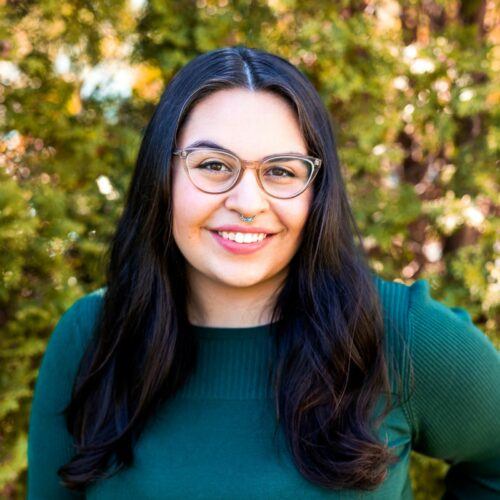 Tyra Jaramillo-Kraemer studied at the University of Minnesota-Duluth and earned a degree in Criminology with a minor in Psychology. Tyra's main focus in her studies surrounded equitable criminal justice practices and child psychology, where she worked as a research assistant in her program, and as the Social Justice Taskforce Leader for the Minnesota Public Interest Research Group. After graduating, Tyra worked in various roles in the Duluth community, including being an intern at First Witness, a Youth Worker in the Duluth Public Schools, and a Shelter Youth Advocate.
Tyra currently works as the Forensic Program Coordinator at First Witness Child Advocacy Center, where she provides neutral and forensically sound interviews for children and vulnerable adults and supervises First Witness's team of Forensic Interviewers. A large part of her role also includes being a national trainer, and she has conducted multiple national trainings to professionals across the country to certify them in the ChildFirst® Forensic Interviewing Protocol, on top of presenting at both local and national conferences on advanced forensics topics. Tyra also serves as the St. Louis County Multidisciplinary Team Facilitator and has the opportunity to facilitate a local team of professionals in collaboratively responding to child abuse allegations. Tyra also has the wonderful opportunity to serve as First Witness' first Cultural Equity Specialist and ensure that the agency's actions are aligned with their values of cultural humility, equity, and empowerment.
When not working, Tyra serves as the Secretary of the City of Duluth Human Rights Commission, where she works with a team of dedicated volunteers to promote equity and inclusion in their community. In her free time, Tyra enjoys cooking new recipes, gardening, and being with her family and two dogs.