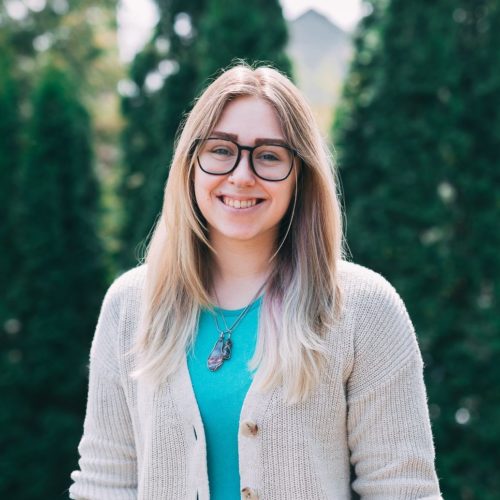 Zibby joined the First Witness Child Advocacy Center (CAC) team in March of 2023. Zibby's work at First Witness is mostly behind the scenes making sure our small, yet mighty team can operate to the best of our abilities!  
Zibby earned her bachelor's degree in psychology with a minor in linguistics from the University of Minnesota, Duluth. While in college, Zibby volunteered with UMD's Women's Resource and Action Center, as well as working as an aide in the on-campus daycare. Since graduation she has worked as a lead early childhood educator, a behavioral health administrator and, most recently, as a mental health targeted case manager on a children and families focused team. Zibby has developed a deep love for Duluth and its community through her work and is so happy to be a part of strengthening that community with First Witness.  
When she's not at work, you can find Zibby hiking, practicing yoga, buried in a book, crafting, building Lego, or getting cozy on the couch with her cats and a good movie.