Hope, Healing, and Justice for Kids
First Witness Child Advocacy Center (CAC) is a child-focused non-profit agency offering hope, healing, and justice for alleged victims of child abuse and their families.
Restoring Hope Capital Campaign
Moving Towards Our Goal...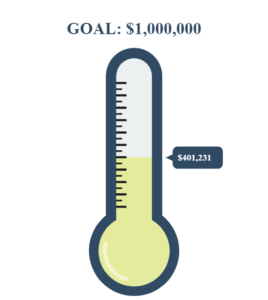 Join Us Today!
First Witness has a bold vision we can all get behind – a vision of a society that supports children and ends child abuse.
Our Restoring Hope Capital Campaign embodies this by asking our community to step forward and join us in our vision. We are well on our way to our goal, a goal that will fund the renovation of our new home and double the space and impact we have in our communities, state, and nation.
Understanding Child Abuse
Child abuse affects children in all socioeconomic levels, races, religions, and cultures. Learn the signs of abuse and how to respond and report when abuse is suspected.
If You Suspect Child Abuse
If you are concerned that a child is a victim of abuse, you may be unsure of what to do or how to respond. No matter what your role is, you have the power to make a positive difference in that child's life.
Preventing Child Abuse
Child abuse prevention training, services, and resources strengthen our community's commitment to safe relationships and environments for all children.
Upcoming Trainings
Designed for advocates who have already completed a full 24-hour Advocacy Training, Mind the Gap adds to the fundamentals of victim advocacy as laid out… Learn More
December 11, 2023 12:30 - 3:30pm CT
Format: Online
This training meets all essential components in the 2023 National Children's Alliance (NCA) Standard of Victim Advocacy.  First Witness Child Advocacy Center's… Learn More
February 12, 14, & 16, 2024
Format: Online
The ChildFirst® Forensic Interview Protocol brings the field into the classroom, enhancing the education of front-line child abuse response professionals. This training is designed… Learn More
April 1–5, 2024
Format: In-Person
Latest News
Child abuse prevails in many different forms: physical, emotional, psychological, and sexual. Physical abuse arises when… Read More